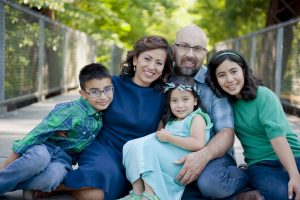 With a lifetime of experience working in the housing industry, Josh brings real world experience from a career in fine home building, balancing it with business savvy and modern real estate practices.  
Josh knows homes; from the foundation to the roof including the nuts and bolts of all major systems. He is current on all the latest trends in design, architecture and construction technology.  This extensive knowledge enables Josh to quickly surmise the true value of any given property, and help to establish an accurate estimate of costs associated with repairs or remodel projects. Best of all, Josh's knowledge of the working parts of a home enable him to best assist buyers and sellers during the most stressful part of the real estate transaction process; the dreaded inspection and subsequent wave of negotiations.  Josh has a fine history of helping buyers and sellers navigate this crucial part of the deal making process with great success.
As a small business owner of 17 years, Josh understands what it takes to work with a variety of people.   He excels at listening and seeking to understand his clients' needs, goals and budget to help them develop a plan to accomplish those ends.   He loves guiding first time home buyers through the process as well as assisting the most economically advanced to make their next big move. Josh brings integrity, a hard work ethic and always quick, responsive communication to every deal for which he is entrusted.  He also brings a strong team of loyal professionals including the best inspectors, lenders, contractors, property management, title/escrow reps and associate brokers.
Outside of real estate, Josh currently serves alongside his wife as a den leader in his son's Cub scout pack.   He loves spending time with his 3 children and being a father. Josh's passion is backpacking. Studying topographic maps and planning his next mountaineering adventure brings him much satisfaction.  From April through October, you'll see Josh out on a local lake fishing with his son every chance they get. He loves the Pacific Northwest. He was raised in rural Issaquah and knows every town and suburb in King County.  Josh has resided in the city of Maple of Valley and owned homes there since 2004.
Josh spends time daily on the MLS watching the market and keeping a pulse on the local world of real estate seeking to understand market trends and dynamics.  With Josh's solid background and strong referral base, you will be empowered as you let Josh aid you in your next real estate ambition. Please feel free to reach out to Josh anytime at (425) 443-2655 for assistance.